August 15, 2017 Technical Working Group Meeting
 Tuesday, August 15, 2017
1:00 p.m. – 4:00 p.m.
Terminal 2 Partnering Meeting Room
San Francisco International Airport – Terminal 2
Access from the Departure Level left of the security check point behind Starbucks
Note: To arrange an accommodation under the Americans with Disabilities Act to participate in this public meeting, please call (650) 363-1853 at least 2 days before the meeting date.
Meeting Presentation/Audio – 3hr 15min
AGENDA
Printable Agenda and Directions
1. Call to Order & Welcome
James A. Castañeda, AICP, Roundtable Coordinator
2. Public Comments on Items NOT on the Agenda
Speakers are limited to 90 seconds. Roundtable members cannot discuss or take action on any matter raised under this item.
3. Introduction of Thann McLeod, Manager – Airspace & Procedures, Planning & Requirements, Northern California TRACON
4. Review and Analyze PHASE TWO of FAA Initiative to Address Noise Concerns of Santa Cruz/Santa Clara/San Mateo/San Francisco Counties, dated July 2017. Compare with the Roundtable's recommendations to FAA dated November 2016.
Elizabeth Lewis, Roundtable Chairperson
Justin Cook, Roundtable Technical Consultant
Gene Reindel, Roundtable Technical Consultant
a) Address Concerns
b) Under Evaluation
c) Norcal TRACON or SFO responsibilities
d) Not FAA
5. Next Steps
Elizabeth Lewis, Roundtable Chairperson
a) Discuss any Action(s) which may be taken through Roundtable Legislative Subcommittee
b) Next Meeting
6. Adjourn
---
DIRECTIONS
The Terminal 2 Partnering Room is located on the departure level of Terminal 2, behind Starbucks.
1. From US 101 North and South, proceed to the Domestic Hourly Parking Garage.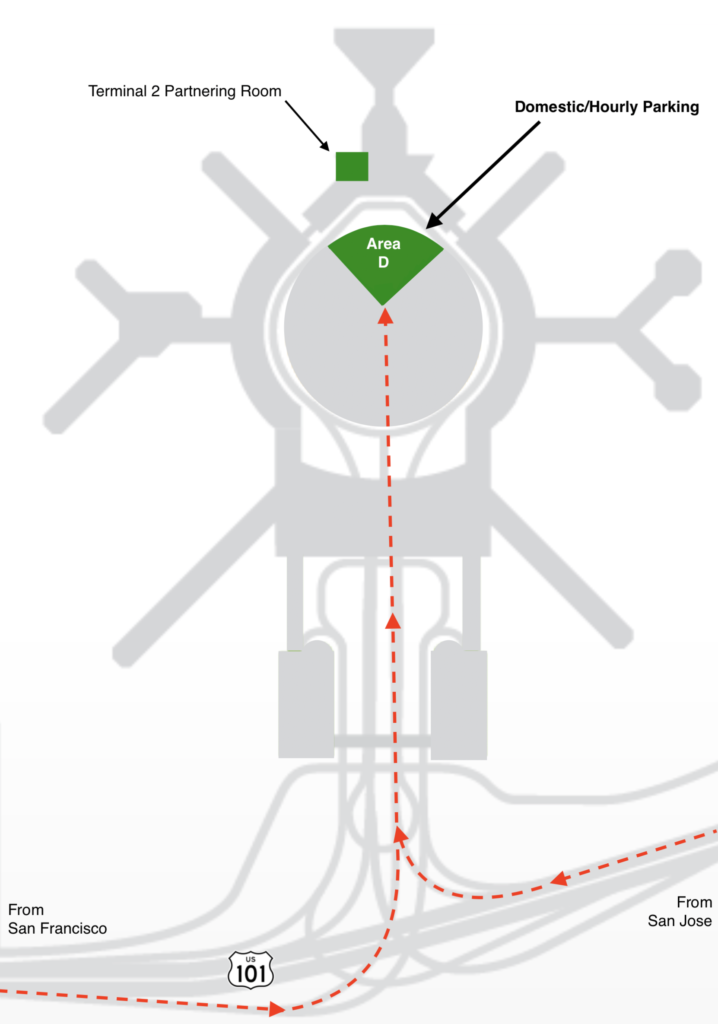 2. Park on the highest level (Level 5) of the domestic hourly garage in Area D (American Airlines/Virgin America). Bring your parking ticket, they will be validated.
3. Take the walk way to the terminal following the "Terminal 2" signs.
4. Once in the terminal, take the escalator down to the departures level (signs above reads Gates 50-59/Meeting Point).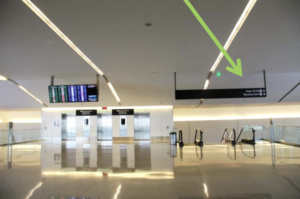 5. Turn left when you get to the bottom in front of security, and walk to Starbucks. Turn right at the Chase ATM. You'll see a sign that says "T2 Partnering Conference Room".