Terminal 2 Partnering Room
The Terminal 2 Partnering Room is located on the departure level of Terminal 2, behind Starbucks.
1. From US 101 North and South, proceed to the Domestic Hourly Parking Garage.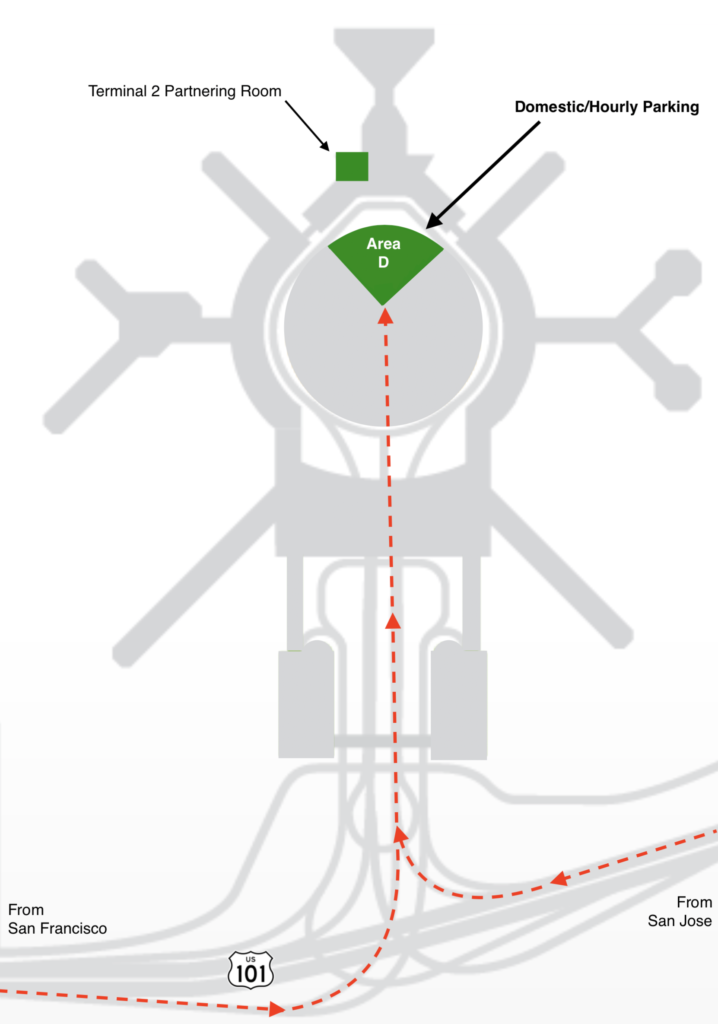 2. Park on the highest level (Level 5) of the domestic hourly garage in Area D (American Airlines/Virgin America). Bring your parking ticket, they will be validated.
3. Take the walk way to the terminal following the "Terminal 2" signs.
4. Once in the terminal, take the escalator down to the departures level (signs above reads Gates 50-59/Meeting Point).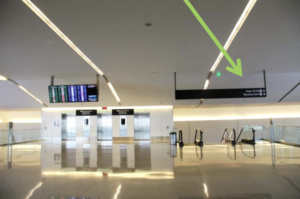 5. Turn left when you get to the bottom in front of security, and walk to Starbucks. Turn right at the ATM. You'll see a sign that says "T2 Partnering Conference Room".